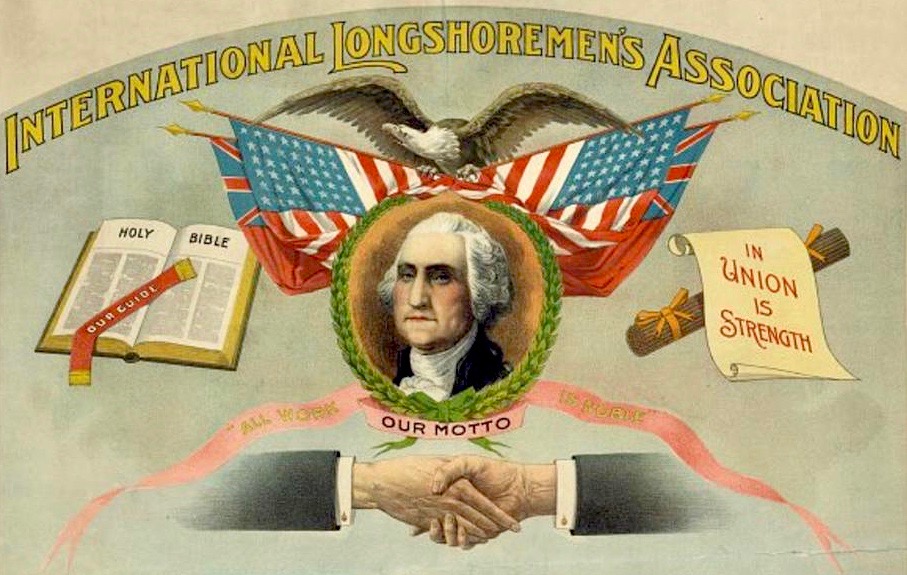 This education link has been set up to keep all ILA members informed of what's taking place in our industry; past and present. This site will include articles, stories, photographs and videos. At times, some of the videos will include training and be educational. Other times, we will take a look into our past and learn more and more about the history of this union and how it was built into what it is today.
Port of NY/NJ — 1952 — Longshoremen working on the docks before the days of containerization. 
Read more »
Port of NY/NJ — September 6, 1953 — Longshoremen return to work and wait for their orders for the day
Read more »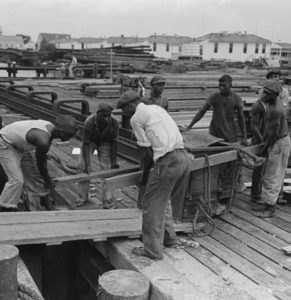 The International Longshoremen's Association proudly honors and remembers Black History Month and celebrates the legacy and influence they have had
Read more »
Port of NY/NJ — ILA Local 1804-1 President Dennis Daggett address membership during union meeting Renaissance Hotel in Elizabeth, NJ.
Read more »
History Takes Place at Port Houston as First Group of Women Get Certified as RTG Operators ***WOMEN IN THE ILA***
Read more »
The Port of NY/NJ remarks on the incredible work being done by the International Longshoremen's Association as ILA members put
Read more »
ILA Workers Arrive at the Docks in New York City and Wait for their Orders for the Day
Read more »